Twinkle Khanna is all set to be a producer of Akshay Kumar's upcoming release Padman. This is an R Balki directorial that is based on the real life of Arunachalam Muruganantham. He is a noble personality that has invented the low-cost sanitary pads for the poor women of his village. It is really considered be a deed for the noble cause.
Unfortunately, India is a country wherein talking or speaking about the menstrual hygiene is not considered to be good in terms of cultural values. Even after huge development, this freedom to talk about their personal matters has not been given to the women as of now. In this scenario, Twinkle Khanna who is popularly known as "Mrs. Funnybones" still has the guts to come up with a film based on this concept. The main idea behind this directorial is to talk about this issue with an open dialogue.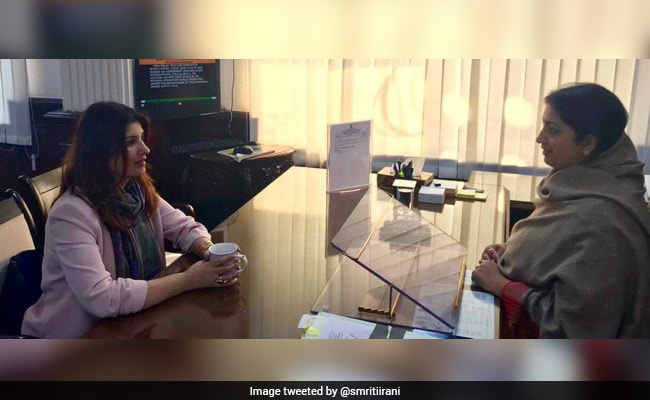 Twinkle Khanna also fixed a meeting with the Information and Broadcast Minister Smriti Irani in order to discuss the storyline of her upcoming movie "PadMan".
After having a work with Twinkle Khanna, Smriti Irani was overwhelmed and felt delights to talk about such a personal matter that too in such a comfort zone. She even posted a collage of various pictures of this exclusive meeting along with a caption "Delighted to meet @mrsfunnybones who discussed upcoming film PadMan."
The official trailer for the film has been released recently. And it is quite obvious to go viral on social media platforms in no course of time. The official trailer starring Akshay Kumar hit 20 million views within a time span of 2 days after its release.
The star cast of this upcoming film also includes Radhika Apte and Sonam Kapoor and is all set to hit the theaters by January 26, 2018.