Taapsee Pannu started her acting career with the 2010 Telugu movie Jhummandi Naadam and since then she started getting witnessed in several critically acclaimed South Indian movies which includeMr. Perfect and Vastadu Naa Raju. And in 2015, Taapsee made her Bollywood debut in Neeraj Pandey's baby alongside Akshay Kumar and Rana Daggubati and despite coming a long way in the industry, the actress feels that she is still slogging hard of being a newcomer.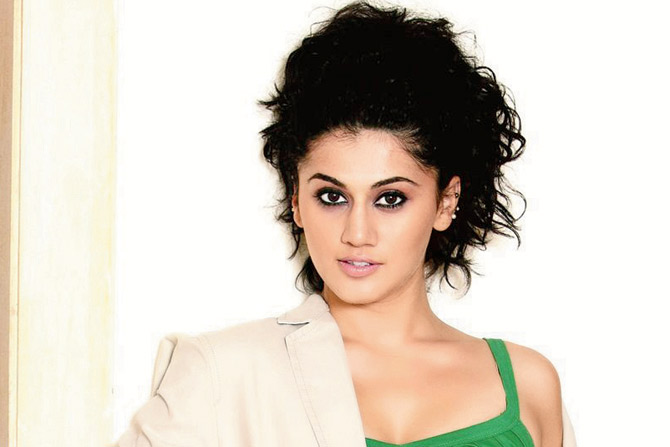 Taapsee's take on being a newbie in Bollywood got highlighted when she stated:I was a newcomer in Hindi film industry but I wasn't really a newcomer, I used to fight the battle of being a newcomer struggler for a very long time and I think I am still fighting that battle." The 29-year-old actress also spoke about how difficult it was for her to shoot forNaam Shabana as action and her real life character do not go hand in hand but she also stated that her inclination towards sports activities might be the reason for her to look perfect during the action sequences.
Taapsee fetched an innumerable amount of recognition as well as acknowledgment through her movie Pink which was released on September 16. The courtroom drama movie ran in the multiplexes for 50 long days and became a box office hit by earning Rs. 107.32 Crore globally. The intriguing plot of Pink successfully kept the audiences hooked until the curtains fell and each and every actor did extreme justice to their characters.
The movie focused on how three women were wrongly convicted of prostitution and the main motive of the courtroomdrama film was to highlightabout women's safety and their current condition in India.
however, Taapsee is right now gearing up for the release of Naam Shabana which is helmed by Shivan Nair and also stars Akshay Kumar, Prithviraj Sukumaran, Anupam Kher, Manoj Bajpayee and Danny Denzongpa. The action-spy thriller film is the spin-off of Baby and has also been dubbed into Telugu and Tamil languages.
Taapsee went through a rigorous training in Kudo and mixed martial arts, the first schedule of Naam Shabana concluded in October 2016 while the second schedule of the action-spy thriller movie got over in November 2016 and the shoot finally ended in February 2017.
Naam Shabana will be out in the theaters on March 31.