Rashi Khanna of Tholi Prema aka Varsha has nailed it with her innocent looks and elegant attire all throughout the movie defining a new style statement for all the aspiring star-struck wannabes with Starobe being the official wardrobe partner for the movie!!
Is she the new heroine in the T-town (of Tollywood)? Of course, the answer is a unanimous big "No" as the name of Rashi Khanna rings a long bell to Telugu movie lovers but it is all credit to her portrayal of Varsha.
A demure spectacled cute girl from the latest Telugu blockbuster of Tholi Prema that not only gave her a new lease of life to her lacklustre career in Tollywood but also gave a different Rashi Khanna that made the audience fall in love with her all over again after her long back cute depiction of girl next door in the movie Oohalu Gusa Gusa laade.
Now, Rashi Khanna in her new avatar of Varsha from the movie Tholi Prema is seriously giving some new fashion tips for all the budding teenagers and girls who want to be their own fashionistas among their peers and grab everyone's attention with their sweet darling looks.
Varsha also has more or less two shades as that of the lead hero in the movie but the other shade isn't a dark one excepting that she has outgrown her own innocence to become a more balanced mature girl who still nurses her broken heart with never ending love for her beau and all this without losing a bit of her fashion sense throughout the movie;
Varsha alias Rashi Khanna carried herself with equal elan in both kinds of outfits – one wherein she is largely seen sporting Kurtas almost all through the movie depicting her as a liberal and poised woman and yet the other look is more cute and tomboyish with the right tees and jeans to match, and not to forget those little spectacles that gave her cute character that much needed vulnerability in the first half.
The long Kurtas well complemented her tall slender figure all the way in the movie and verily endorsed her demure character in the movie to the tee.
Starobe presents the best of her outfits from the instant hit movie that includes mostly Kurtas.
So all the kurta lovers out there can just hold on to your horses as Starobe brings to you all those lovely Kurtis at a wholesome price.
If you are a lover of light shades, you possibly can't wait to get that AURELIA Women Blue Solid Straight Kurta worth ₹ 899.00 available in all sizes which are also cotton fabric that can be easily hand-washed.
If you are an ardent follower of Neeru's outfits, then you can't stop yourself from laying your hands on that NEERUS Embroidered Three-Quarter Sleeves Kurta worth ₹ 2,399.00 available in your preferred size and that which can only be dry cleaned.
For lovers of sweatshirts and stretchable jeans too, the actresses gallery is offering ether Unisex Grey Melange Striped Hooded Sweatshirt at ₹ 899.00 price and Roadster Women Blue Skinny Fit Mid-Rise Stretchable Jeans at ₹ 1,299.00 worth both of which are machine-washable cotton fabrics at affordable prices.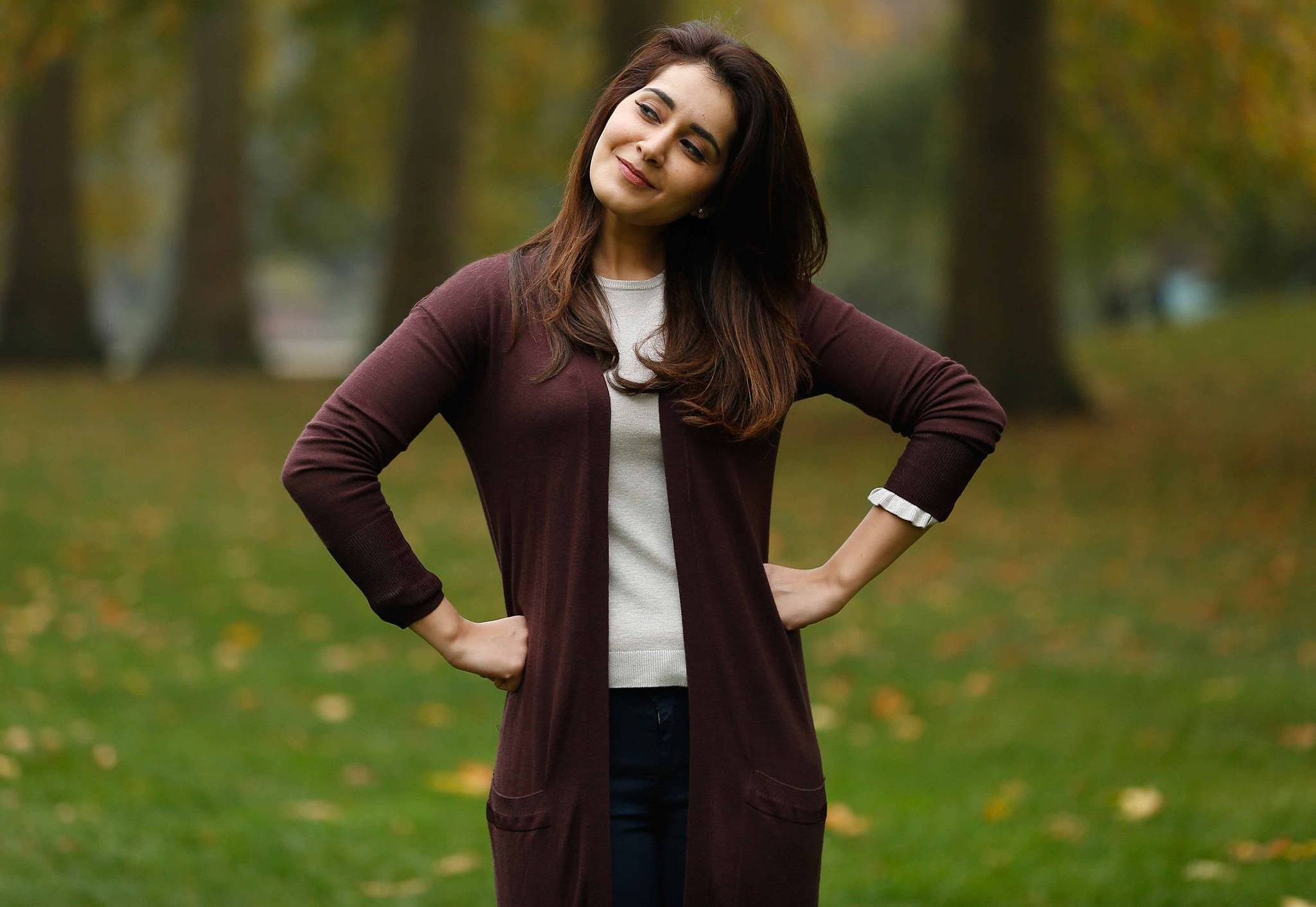 Welcome to Starobe site – the official style partner for many a Telugu flick including Tholi Prema and buy any of your favourite Rashi Khanna outfits at our actresses gallery either instantly by clicking on "Buy NOW" or keep it on your "wish list" only to buy later.