Former President Barack Obama explained his regret at the American leadership for the lack of the global push to fight climate change while in Paris on Saturday. Obama spoke at an invitation-only conference in France called the Napoleons, and grieved the fact that the U.S. was no longer concerned with the Paris climate agreement. "I grant you that at the moment we have a temporary absence of American leadership on the issue," Obama said.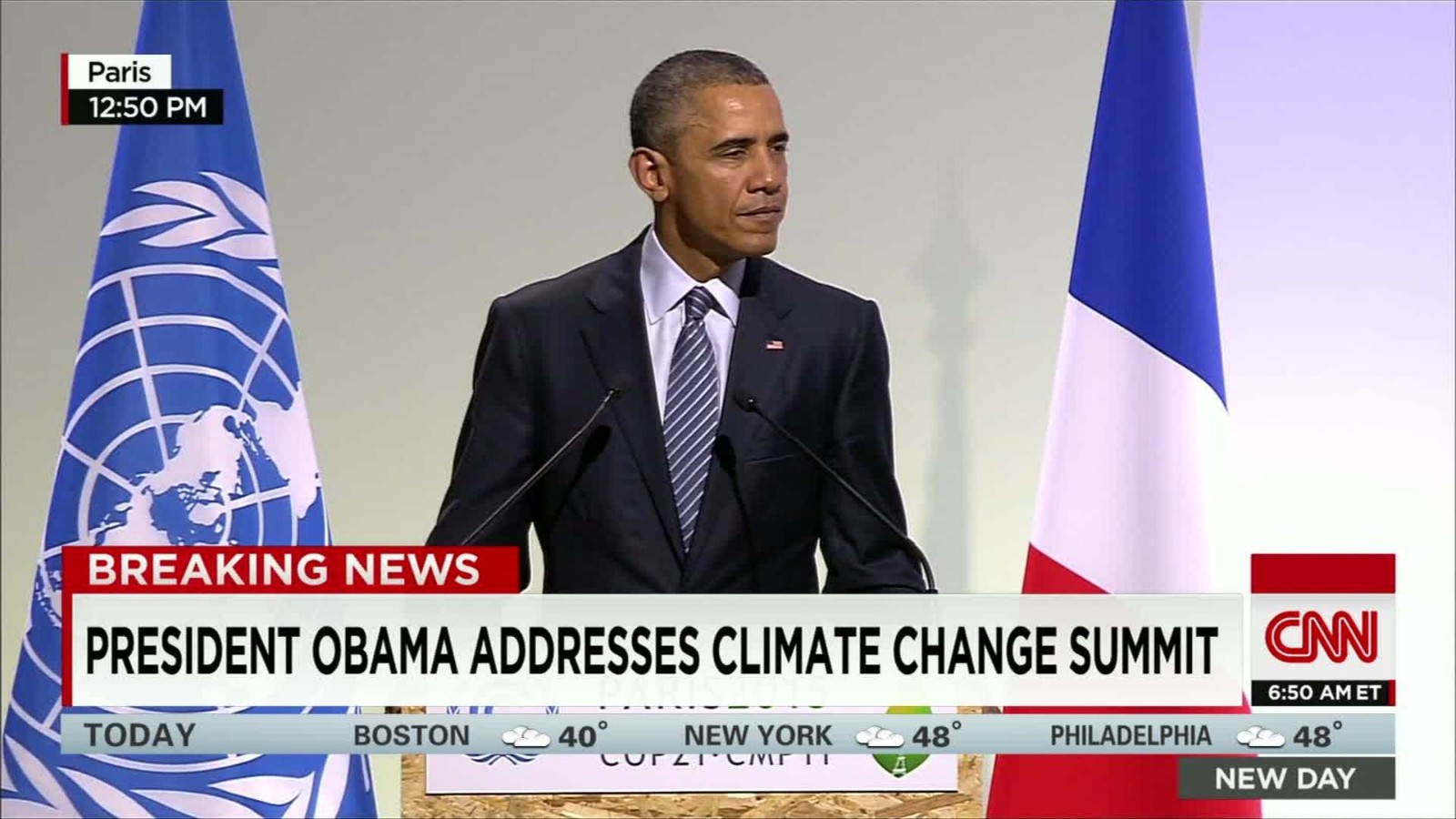 In front of French CEOS and officials, Obama expressed a constant promise to fight climate change in spite of the break in American leadership, according to a Reuters report.
President Barack Obama explains about his State of the Union address before a joint session of Congress on Capitol Hill January 12, 2016, in Washington, D.C. In his concluding State of the Union, President Obama spoke on the past seven years in office and spoke on topics including climate change, gun control, immigration and income inequality.
The former president admired the actions of individual states and cities that have sustained to create a policy to decrease the human effects on climate. The United States, Obama said, is still on track to meet goals set in prior agreements, thanks to those actions. Continuing to fight climate change "makes business sense," he said.
At the United Nations' Climate Change Conference in Bonn, Germany in November, a group of American cities, states and businesses assembled to make an arrangement honouring the Paris pledge.
Obama didn't openly state President Donald Trump by name, but his comment referred to Trump's choice to remove the U.S. from the Paris climate agreement in June. The U.S. cannot completely exit from the harmony until 2020, but Trump has finished all contribution to the agreement's stipulations. When Trump announced the removal, Syria was the only other country in the world not concerned with the plan. But Syria signed on to the accord in November, leaving the U.S. in isolation.
The two presidents obviously vary really in their styles and strategies, and this was apparent in Obama's veiled comments about Trump. He stated the significance of using social media considerately, eliciting laughter from the crowd when he mentioned that he had more followers than others "who use it more often."
It was during Obama's time in office that the Paris deal was hit, and the former president was a strong supporter of dropping carbon emissions. Trump, on the other hand, used his plans to remove from the agreement as a point in his presidential campaign.
Obama also met with French leader Emmanuel Macron for lunch. Macron condemned Trump for leaving the Paris agreement but has since tried to develop the relationship between the two presidents.