When it comes to Premier League Club Arsenal, fans of the game normally do just refer to one single man and today, after Arsenal suffered a humiliating drubbing against Bayern Munich away from home, Arsene Wenger's position at the football club has fallen into considerable doubt. Carlo Ancelotti's Bavarian team outsmarted the Premier League clubs by miles in the midweek Champions League clash with the likes of Arjen Robben and Thiago Alcantara wreaking havoc on the Gunner's defense which conceded 3 goals in a span of 10 minutes. The departure of Laurent Koscielny due to injury did disorient Wenger's entire backline. Something the Bavarians did not fail to capitalize on and Arsenalfind themselves in front of a huge mountain to climb if they have to stay in contention for the European Championships.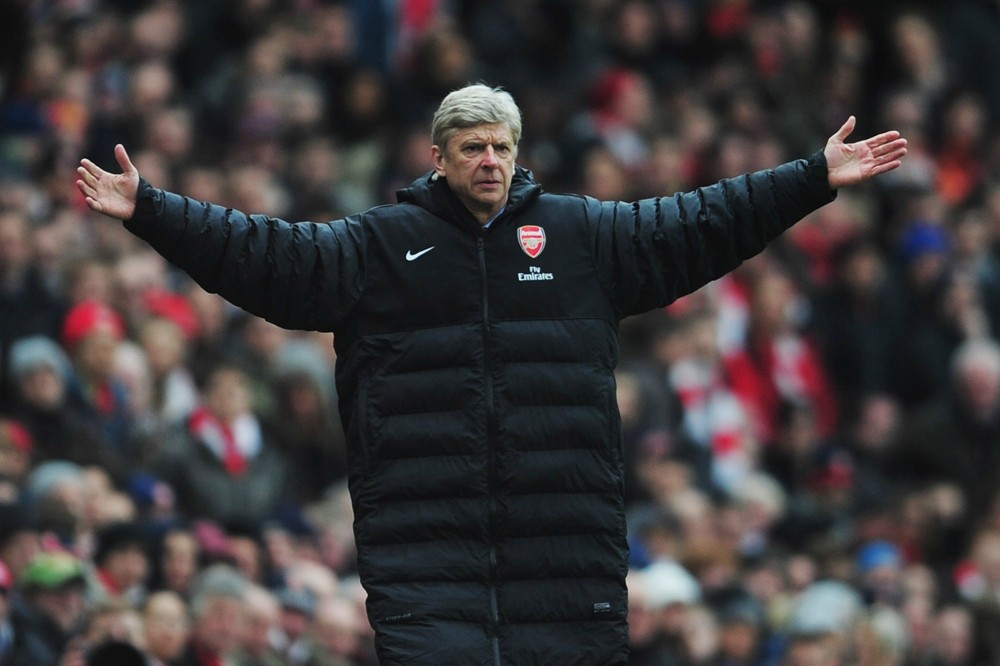 Arsene Wenger's Major Silverware Count at Arsenal
FA Cup- 1997-98, 2001-02, 2002-03, 2004-05, 2013-14, 2014-15
Premier League-1997-98, 2001-02, 2003-04
Community Shield-1998, 1999, 2002, 2004, 2014, 2015
Since his appointment back in 1996, Wenger went on to become Arsenal's longest-serving manager and most successful in terms of major titles won with the standout achievement of Arsenal's unbeaten run in the 2001-02 season which gave them the title 'The Invincibles'. Nicknamed 'The Professor' and known for his masterful tactics to impeccable passing football, Wenger's name was already down in the list of the best managers in the history of the game.
But as situations stand as of now, there is much doubt whether Wenger would end up at the helm of Arsenal by the time next season ends. Although this being said with a lot of negativity, most of it has actually been derived from the manager's last press interview following his team's Champions League defeat.The Frenchman's contract expires at the end of this season and he said he would decide on a new deal in March or April. With Arsenal fans as well as quite a number of ex-Arsenal players deeming his replacement decision a better deal, what the manager's decision will only be clear once the season does come to an end.
"No matter what happens I will manage for another season. Whether it's here or somewhere else, that is for sure.If I said March or April it is because I didn't know. I do not want to come back on that."
-Arsene Wenger
Irrespective of Wenger's decision, it can very well be said that the Frenchman would still remain one of the most influential figures in the history of Arsenal Football club. His departure from the club might or might not bring developments and end the club's Premier League drought but whether that would turn up to be the wiser move is what is left to be seen. But whether the dugout at the Emirates would look the same without Wenger's figure? Not Quite.