Vehicle tracking system plays a vital role in managing your fleet business in a very substantial manner.
Nowadays, you can find lots of GPS vehicle tracking systems having highly advanced and innovative features.
Many companies are now offering vehicle tracking systems with a comprehensive range of features, so it's quite tricky and confusing to find the perfect tracking system for a vehicle.
Image Source: dqindia.com
Here, I have listed the features and their usability so that you can choose the perfect and well-suited vehicle tracking system for your fleet. So, just look at these features below:
1. Real-Time Tracking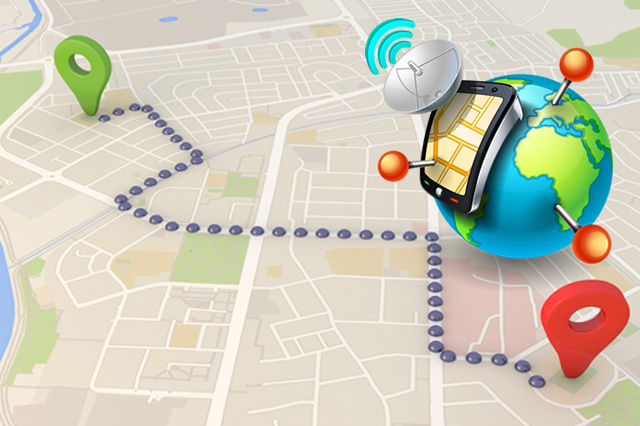 One of the first features that you need to see in GPS tracking system is the facility to monitor fleets in real time.
With this feature, you can track the vehicle movement on a virtual map can have the update for every location where your fleet is running.
This helps you in quick route management just from your office only, so you must look for this feature.
2. Alerts
With vehicle tracking systems, you can also have the alert like route deviation alert, start time alert, over speeding alert, start time alert, unwanted stoppage alert, destination reaching alert etc.
Besides these alerts, you can add many other features like theft alert, maintenance alert and more.
So, no matter, whether you have the fleet for a personal or commercial purpose, the alert can provide a great safety to your vehicle.
3. Information accessibility any time and anywhere
You can access any information just at your finger point at any moment and from anywhere in the world.
Vehicle details can be easily accessed via your mobile, desktop, and tablet from anywhere in the world.
4. Geo-Fencing
It is the next level of alert customization where you can easily create geographical boundaries on the map for your desired area.
Whenever the vehicle enters that geofence area, you will get an alert on your phone at that moment only.
Image Source: quartix.ne
5. Historical reports
It is essential for a fleet business to know that whether you have a better return on investment (ROI) or not.
By analyzing the complete data of vehicle tracking system, you can be able to have the better progress in your business.
Nowadays, you can also have GPS tracking system with dashboard system of business. So, you can have the overall analysis of your business with the graphical report attached with GPS system.
6. User-friendly interface
GPS tracking system comes with a handy interface so that anyone can easily handle it directly.
Anyone can access it and can simply have the complete update of their fleet.
7. Easy Installation
When you are looking GPS tracking system for a vehicle, it is a very significant factor that you should look for.
Here, you need to look for the compact device that can easily installed and cannot be visible to everyone.
These are the most significant features that you must look for vehicle tracking system.
However, if you are looking for such tracking system having these features, you can visit many online sites that offer extensive range tracking systems.
If you like this post, please don't forget to like, share, and comment.